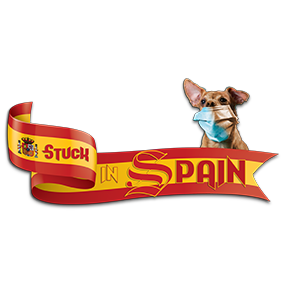 I came to Spain in March 2020 for a short vacation, planning to stay with an old friend for a week or so.  3 days later we went into Lockdown, and I was stranded.  Fortunately, I managed to find a place to rent for 3 months.  By the time that restrictions were lifted, I had realized that Spain was where I wanted to spend the rest of my days, and so here I am.
I am currently exploring, by coach, as much of this beautiful country as I can.   The videos on this page are so you can join me on my travels.  Enjoy.
Mojacar is a small town on the east coast of Spain on the way to Malaga.  Every year, they have a Moors & Christians Festival which are a big part of Spanish society. I went to the one in Mojacar, not having any idea what to expect. The Grand Parade must have had close to 1000 people, of all ages, participating. and the costumes were nothing short of breathtaking. I've never seen anything like it in my 70 years, and I think you will enjoy it.
Sevilla is another visually stunning city.  The Cathedral is in a huge plaza, supposedly the largest in Spain .  Around this area are the Alcazar, the Plaza de España and the gardens which were bequeathed to the city by a Princess.
I loved it and could easily spend many more days visiting it.
Cordoba is a visually stunning city.  It is eclectic, (with a fusion of Eastern and Western cultures, the culmination of which is the Mezquita, the Cathedral), vibrant and alive.
I wandered for hours amongst the city, constanlty finding new places to explore.
If you're in Spain, don't miss it.
Valencia is the 3rd largest city in Spain.  It;s architecture is diverse from the very old to the ultra-modern.
Despite the weather being awful, and with construction everywhere causing no end of traffic jams and diversions, it was a pleasuere to explore Valencia.
The most surprising aspect of Valencia, though, isn't the architecture or the museums and churches, but the street art which it is, and rightfully so, famous for in Spain. The 3rd video here showcases some incredible artistic talent and virtousity.
I did have high hopes for a local speciality drink called horchata, made from a fruit only found in the region, but it wass bland, and abolutely nothing to write home about.
Some years ago, the river which ran through the center of the city broke its banks and the flooding killed more than 100 people. The river has now been diverted to run outside of the city and the old river bed coverted into a park, which I didn't get to see due to the bad weather.
The Alhambra, in Granada, is one of the most famous buildings in the world.  Most people think of it as a fortress or a castle but it is, in fact, a city on a hill where the rulers lived, and looked down on the people they ruled over.  Originally built by the Moors, starting in the 12th century,, the Alhambra was taken over by the Christians in 1492. 
Because of this 'transition, the architecture has evolved into a confluence of styles with the Moorish sections being very beautiful and ornate, and the Christian being very functional, but, to be perfectly honest, rather dull in comparison.
Rather than make one long video, I decided to break  it into separate ones, each showing a facet of the city that is The Alhambra.
A 3 day coach trip to the Cuenca region of Spain organized by David's Coachtrips in Torrevieja. I went with low expectations, and had a fabulous time. Even rain on the last day, when we were in Cuenca itself, did nothing to dampen everyones spirits.
Tabarca is a small island just off the coast of Santa Pola, and a short ferry ride away. The island, more accurately an islet, is tiny, but it has great beaches and swimming. It is one of my favorite places to just get away from it all.  Round trip on the ferry is only 15€ in high season.
Cartagena is spectacularly beautiful. It is a naval base with a storied history as this is where Hannibal landed with his elephants. The city center rivals the great cities of the world in its opulence and class.
The Algar waterfalls is located near Benidorm. There are hiking trails, picnic areas and numerous swimming holes, but make no mistake, the water is incredibly cold. I dipped my toes in and decided that I would just take photographs and videos.

Santa Pola is where I live.  It is idyllic, and has something magical about it.  Everybody who comes here, feels it, but nobody quite knows what it is. These photographs were taken by a close friend, and are too good not to share.  Enjoy.